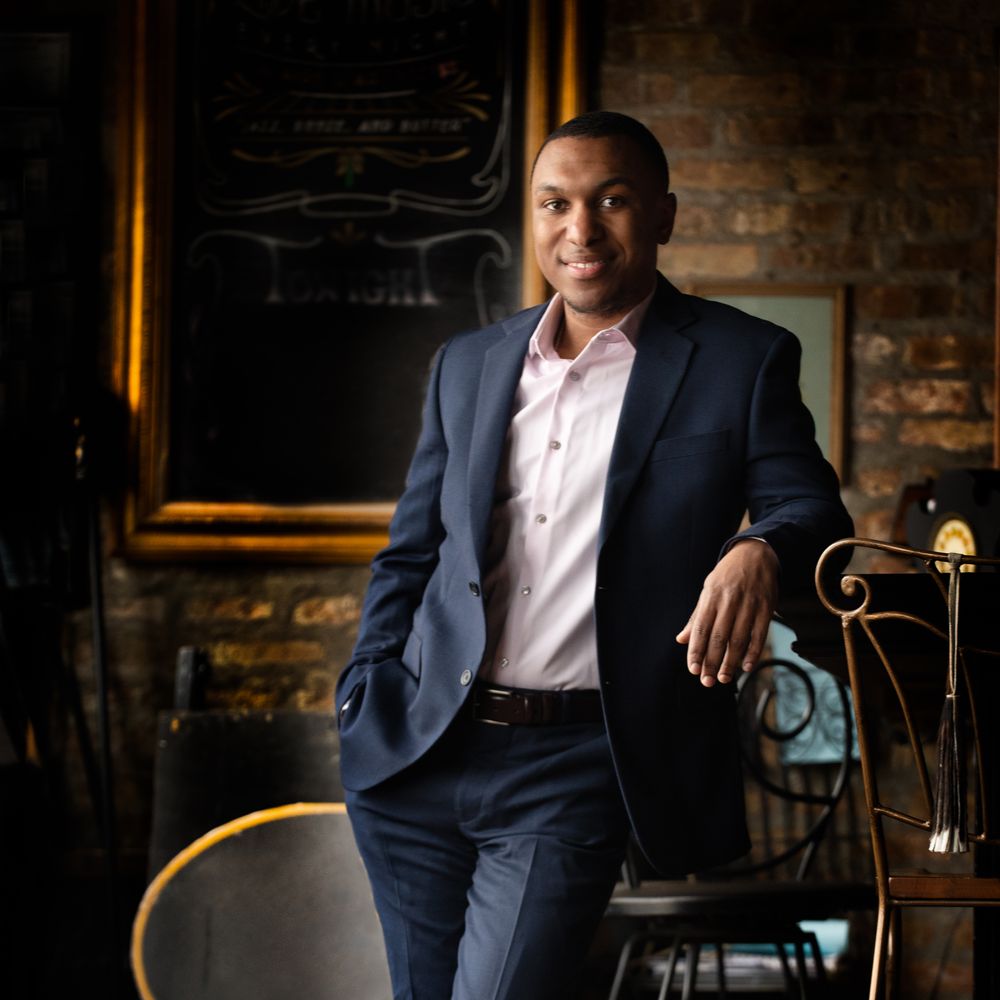 Devon Sandridge is a Chicago-based vocalist who has an affinity for unearthing the nuances of lyrics and passionately sharing those stories on stage. His musical journey began as a young child in the church choir. Devon's true passion for singing was realized as a teenager upon discovering the legendary baritone, Johnny Hartman. Since discovering Hartman, he has only moved forward. Nine years in the Air Force afforded him the opportunity to travel around the world, explore the deep history of the jazz art form, and add to his musical repertoire while learning what it means to display discipline and dedication. This also provided him a space to find solace and joy while enduring some of the hardships of being in the military service.
Upon returning to the U.S. from being overseas in the military, he studied voice with Chicago Jazz legend Henry Johnson. It was during this time that he amassed an extensive jazz repertoire and developed what Chicago Jazz Magazine describes as" A remarkable bass-baritone voice, which shares similar touch, phrasing, and vibrato with that of Johnny Hartman."
Along with his unique range, he has an array of other musical influences varying from Joe Williams and Billie Holiday to Etta James and Stevie Wonder. His love for the music sustains his drive to keep the tradition alive amongst the younger generation that he is a part of. Devon has performed at many musical events and music venues including Andy's Jazz Club, The Jazz Showcase, City Winery and Oil Lamp Theater, and is quickly becoming a mainstay on the Chicago music scene. His debut album "Storyteller" was released to the public in 2022.